February 7, 2023
ACT Anecdotes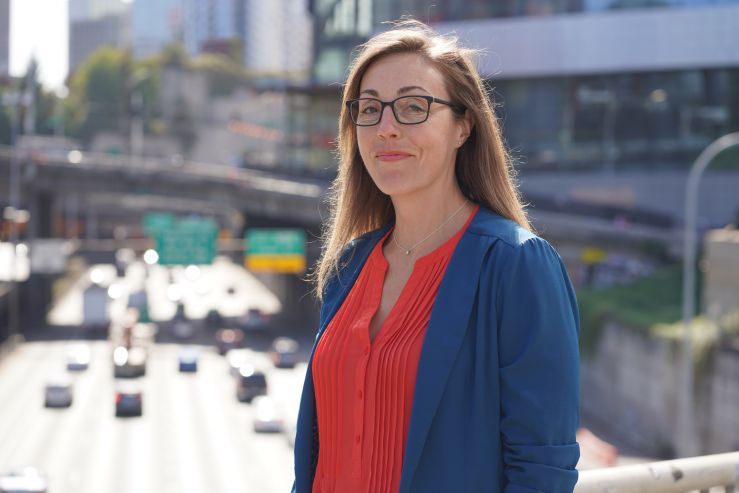 Emily Westbrook was born to do this
Welcome to our new series, ACT Anecdotes, where we introduce you to the people of the Center for Accelerating Care Transformation (ACT Center) through a Q&A. Each quarterly update will include a short and informative introduction to a staff member. Up first: Emily Westbrook.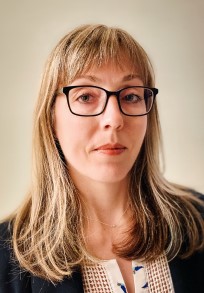 Emily Westbrook, MHA is co-director of the ACT Center and the director of research operations and programs for Kaiser Permanente Washington Health Research Institute (KPWHRI), and you could say she was born to work here. We mean that more literally than you think; Emily was born at Kaiser Permanente Washington's (then Group Health's) Capitol Hill Medical Center.
Emily has worked in health care research administration for more than 20 years, including 11 years serving in a research operations leadership role at KPWHRI. She has extensive experience leading complex operations across a diverse range of projects and programs.
What drew you to the ACT Center?
Emily Westbrook: The opportunity to build the ACT Center was enticing because it allows me to see real-world applications of research being translated into practice to improve our systems of care and the health of people and communities. I've been in research for my entire professional career, which is extremely rewarding. I love research and the potential for scientific discovery, but working in research sometimes means I don't see the impact that we have on health care delivery or patients themselves. When the opportunity came to re-envision how we were working as a system to translate research into practice, it was really appealing to me. It felt like that was the missing piece for my professional and personal fulfillment.
What drives you at work?
EW: I don't know how to say this without sounding cliche, but it's the people. I deeply enjoy the people that I work with, fundamentally from the bottom of my heart. The work is challenging and can be tedious and overwhelming at times, but I work with people I trust, admire, respect, and learn from. Working in an industry I really believe in and where my efforts are going towards a greater good also drives me.
What work project are you most proud of?
EW: I'm most proud of establishing the ACT Center by bringing together the MacColl Center and our learning health system program. It's a relatively straightforward concept but the actual practice of it is challenging, and we spent a lot of time and effort building relationships with people to make it successful. Putting that infrastructure in place and seeing it work is very rewarding. And now the ACT Center is doing so many projects that have a positive impact on patients, and I am proud of every single one.
What are you most proud of outside of work?
EW: My family. My wife Amy and I and our two kids (Audrey, 7, Noah, 5) are becoming fluent in Spanish and spent a month living in Mexico in 2022.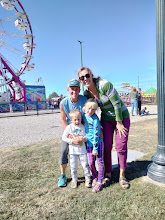 What are three things you enjoy doing outside of work?
EW:
Spending time with family: Card games after dinner is a huge hit right now and we love to be active together. Our whole family loves to cross-country ski. This winter we spent a week skiing in the Methow Valley in eastern Washington.
Running: Daily exercise is my personal self-care practice. It is just as important to my mental health as it is to my physical health. It also helps me stay connected socially because I have regular running dates with close friends, so I get the benefit of being outside, in nature, with friends, catching up on life. It's the best!
Listening to music: I have a broad range of musical taste, but my top choice this month is The National. "I should live in salt" is particularly haunting to me right now — I believe it's about the complexity of adult sibling relationships. Having gone through a complicated two decades with my own brother and coming out the other side to such a beautiful place, it really speaks to me.
When people think of the ACT Center, what do you want them to think?
EW: I want people to think that we are fun to collaborate with and that we execute on getting high-quality work done in a practical way.
Read about the rest of our team on the ACT Center website and keep your eyes on our next update for another ACT Anecdote.