ACT Center Newsletter
The ACT Center shares new findings, resources, and stories in our free quarterly newsletter. You can sign up to receive our newsletter here and view featured content from our most recent issue below and in the sidebar. PDFs of our past issues are also available on this page.
---
Fall 2022 Newsletter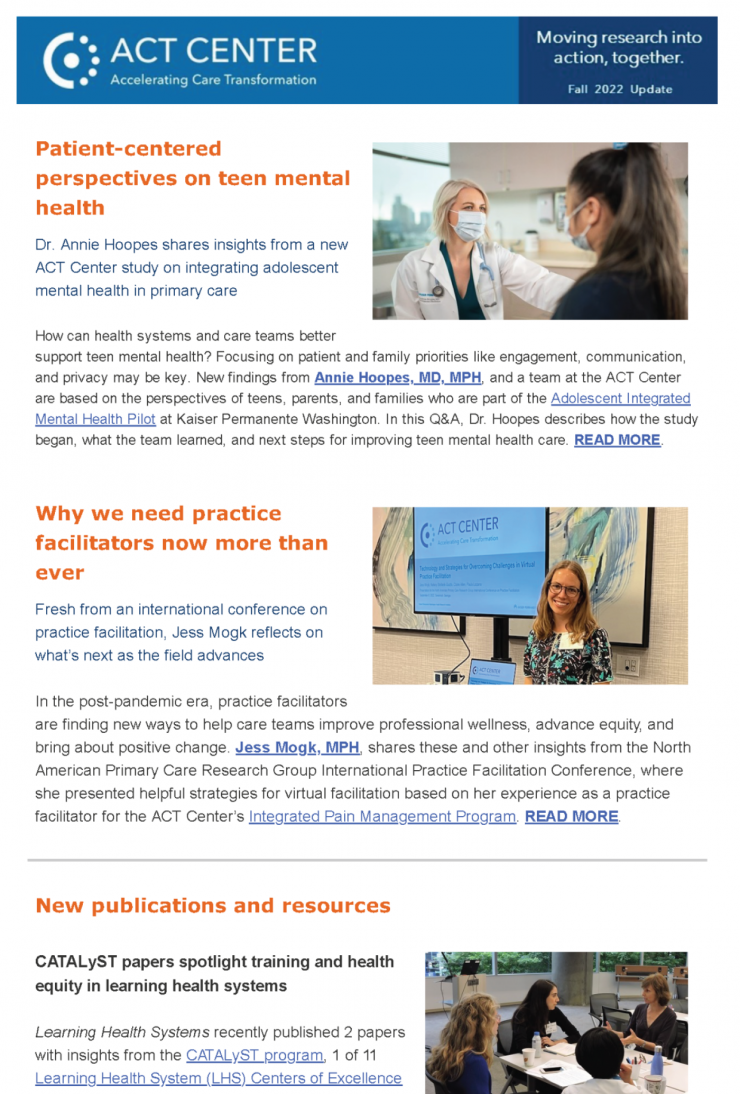 Patient-centered perspectives on teen mental health
Dr. Annie Hoopes shares insights from a new ACT Center study on integrating adolescent mental health in primary care
Why we need practice facilitators now more than ever
Fresh from an international conference on practice facilitation, Jess Mogk reflects on what's next as the field advances
Rapid Evidence Scans: New Resources Available from ACT Center
Check out the new free, downloadable evidence summaries and explanations of practical methods used to review and take action
---
Past Newsletters
Summer 2022
Patient and family engagement, clinical innovation opportunities for family practice residents, reducing missed visits with predictive analytics, and more.
Spring 2022
Transforming behavioral health services in Oregon, patient-centered care to improve opioid safety for people with persistent pain, new findings and resources to advance social health, and more.
---
Previous newsletters from the MacColl Center for Health Care Innovation