Co-designing a new approach to teen mental health in primary care
The challenge
Depression and substance use are common in teens, and all too often these conditions go undetected. If health care teams could take advantage of primary care visits to identify teens at risk for these mental health concerns, they would have the opportunity to provide support and offer guidance and care to teens and their families. That's why we're partnering with Kaiser Permanente leaders and clinicians from Pediatrics, Family Practice, and Mental Health and Wellness to develop and pilot test an integrated approach to addressing teen mental health in primary care.
In the Adolescent Integrated Mental Health Pilot, teens, parents and guardians of teens, and care teams are working with us to design and pilot workflows for integrating mental health screening and intervention into primary care for patients aged 13 to 17. These efforts have taken on additional urgency as we've witnessed the impact of the pandemic on adolescent wellbeing worldwide, with a recent declaration of a national emergency for U.S. teens.
The work
Develop and pilot test a new approach to addressing teen mental health and substance use in primary care — prioritizing patient centeredness and equity.
Engage teens, families, and care teams in co-designing patient communications and workflows.

Conduct interviews and focus groups to learn about how teens and their families feel about receiving mental health and substance use screening — and care, when needed — in a primary care setting. We reached out to patients and families from traditionally underserved groups to ensure we'd hear a diverse range of perspectives.
Conduct user-centered design sessions with care teams to inform the design of the intervention and develop clinical workflows.

Provide practice facilitation support for care teams to improve and standardize a patient-centered approach to adolescent mental health screening and follow up.
Use findings from the pilot to develop a sustainable plan for implementing integrated adolescent mental health care systemwide.
What we're learning
Our interviews and focus groups revealed how important it is for teens and their families, as well as primary care teams, to have a shared understanding of teen confidentiality — and when it can be broken. In addition to using these findings in designing our pilot, we also shared them with health system leaders to help inform design across other programs at Kaiser Permanente Washington, including teen well-child visits and mental health services.
Impact
Guided by what we learned from patients and families, we developed tools to help normalize the idea that teens receive one-on-one time with providers as a routine part of high-quality, patient-centered care — not as an indication that any one teen or family is being singled out. Our partnership with care teams helped us improve the intervention, making it more likely to lead to sustained change and paving the way for system-wide implementation.
---
Featured publications
Hoopes AJ, Brandzel SD, Luce C, Ferguson DM, Shulman L, Chavez B, Lozano P, Lapham GT. What Do Adolescents and Their Parents Need from Mental Health Integration in Primary Care? A Qualitative Exploration of Design Insights. J Ped Health Care. E-pub 8 Aug 2022. doi.org/10.1016/j.pedhc.2022.06.006. Full text
Featured news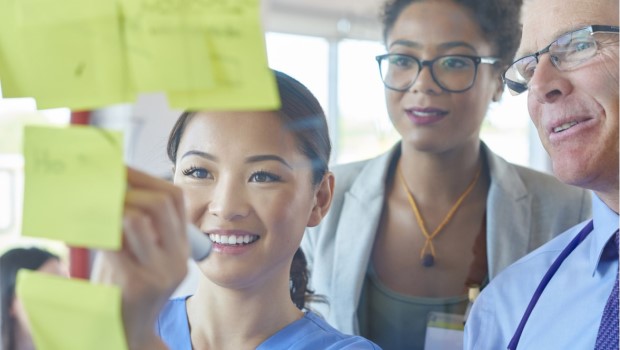 How we work alongside care teams to improve care in areas such as teen mental health