August 31, 2021
Rural health equity through practice facilitators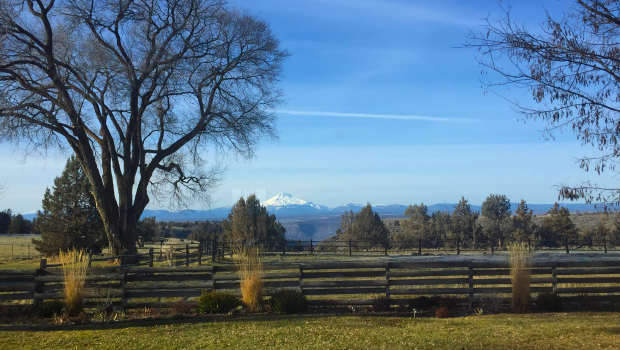 KPWHRI collaborator Dr. L.J. Fagnan shares an effective way to support rural practices, illustrating why "place matters."
By L.J. Fagnan, MD, founding director of the Oregon Rural Practice-based Research Network
Health equity has many dimensions. My experience is with rural practices, which operate in the geographically isolated, low-resource areas where 1 in 5 Americans live. People who live in rural areas are more likely to report poor access to primary care and experience a lower quality of care, even though they have higher rates of obesity, hypertension, and tobacco use than their urban counterparts.
I've lived and worked in rural areas for most of my life. My organization, the Oregon Rural Practice-based Research Network (ORPRN), seeks to reduce rural health disparities by studying and improving the quality of community-based primary care. Kristen Dillon, a rural family physician and former ORPRN chair summarized why building quality improvement (QI) capacity is an ORPRN priority. "Our communities depend on us for a huge portion of their health care," she said. "A lot of rural Oregonians need cared for, and we can't serve them if we keep doing things in the same way."
Cardiovascular health is a major issue for rural practices. One of ORPRN's most important recent collaborations was with Kaiser Permanente Washington Health Research Institute (KPWHRI) on Healthy Hearts Northwest (H2N). This project, funded by the Agency for Healthcare Quality and Research and co-led by me and Michael Parchman at KPWHRI, is focused on building QI capacity into primary care practices so they can better help their patients reduce their cardiovascular disease risk with support from a practice facilitator.
Practice facilitators show how place matters
ORPRN has found practice facilitation can be an effective way to help primary care practices improve care quality. In this approach, trained facilitators build relationships with rural practices through in-person and virtual visits. They support all aspects of a QI project, from planning to measuring effects on patient health, focusing on what works for each individual practice.
Our recently published study using data from H2N — which includes more than 200 practices in Washington, Oregon, and Idaho — looked at how practices responded to the support offered by a practice facilitator by location (rural or urban) and ownership (health care organization or independent individual or small group). We found that rural, independently owned practices were most likely to accept our offer of support from a practice facilitator. These practices were not only more willing to sign up, but their level of engagement was also higher than other primary care clinics working with facilitators. In addition, improvements in blood pressure control and support for smoking cessation were significantly greater for rural independent practices than other primary care clinics. In other words, place matters.
Why does practice facilitation benefit independent rural primary care?
Practice facilitators may be particularly suited for independent rural practices because they:
Provide "at the elbow" support. As one member of a rural practice's QI team said, "I'm finding through projects like these that I learn best by doing, with onsite coaching."
Support quality improvement as a team sport. Someone from a rural practice we work with said, "For every adult that walks in here, we as a team need to be thinking about the [quality improvement] measures. … It is not the driver that ultimately wins the race, it's the pit crew." A physician noted, "A QI team is worth the effort, and while it takes time to train, implement, maintain, and refresh, it can add meaning to the day-to-day work."
Build on relationships and trust, which are highly valued in rural communities. As a result, H2N facilitators were viewed as practice allies who understood that the context of the practice was critical to change. One H2N facilitator noted that improvement cycles at the practices moved at the speed of trust.
Overcome rural isolation through crosspollination. Practice facilitators were bridge builders, sharing best practices from one rural site to another.
Provide accountability, overcoming the isolation of rural practices. Contact with the practice facilitator held clinics accountable for making their planned changes.
Act as cheerleaders. Rural practices can easily overlook or dismiss small gains or changes they make in the midst of overwhelming patient needs and competing demands. Practice facilitators provide much-needed external validation of progress and help rural practices celebrate small successes and maintain momentum to improve.
With all the national talk about infrastructure, I propose that we consider practice facilitators as essential infrastructure for rural primary health care. They are as critical to supporting rural communities as broadband internet access.
A mechanism for funding practice facilitators is in the Affordable Care Act, in the Primary Care Extension program. Advancing this program would fund practice facilitators as welcome, effective allies for rural practices in building QI capacity and creating competencies essential to addressing rural health inequities and the survival of primary care practices in the communities they serve.