November 5, 2018
LINCC-ing patients with community resources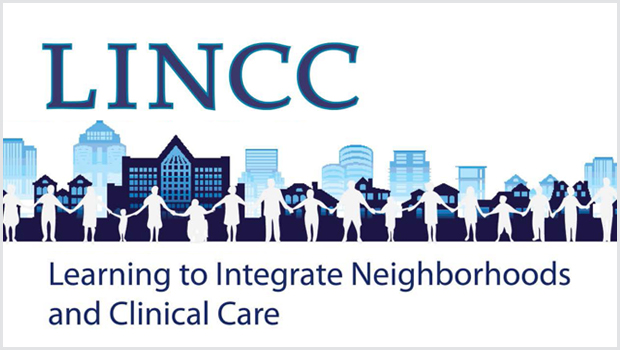 Study ends but benefits for Kaiser Permanente members continue — thanks to a new support role in the regions' clinics, writes Dr. Clarissa Hsu
by Clarissa Hsu, PhD, Kaiser Permanente Washington Health Research Institute (KPWHRI) assistant investigator
More than 6 years ago, I started working collaboratively with primary care leaders at Kaiser Permanente Washington to plan what would become a project called "Learning to Integrate Neighborhoods and Clinical Care" or LINCC. The research team has just published our report in Permanente Journal on the impact of LINCC on patients and primary care teams — and we have an exciting story to tell.
Our project was based on growing interest among health care system leaders and primary care teams about how to help patients with behavioral and social needs that impact their health. Social workers had been connecting patients with complex and critical needs to resources. We wondered: Would adding a primary care team member who was not specifically focused on clinical issues: 1) allow the other team members, especially social workers, to focus more effectively on tasks that required clinical training (known as "working at the top of license"); and 2) help a broader range of patients get resources to overcome health challenges or even prevent them?
To find out, I applied for support from the Patient-Centered Outcomes Research Institute (PCORI). At the time, it was a brand-new agency established under the Affordable Care Act. PCORI is unique because every funded study must fully engage patients from the planning stage to reporting the final results.
My research team was one of the first to be given a PCORI award. We recruited our patient co-investigators Janice Tufte and Michele Robbins and we established our goal: studying if a new primary care team member with a specific focus on understanding and addressing behavioral and social needs can help a general population of primary care patients get access to community resources that improve their overall health and well-being.
Creating the Community Resource Specialist role
The first phase of our work was fully involving patients in designing how primary care teams would provide the service of linking patients to community resources. In a series of design workshops, a group of 12 patients and 11 health professionals from Kaiser Permanente Washington designed the community resource specialist (CRS) role from the job description through the training schedules and the electronic health record (EHR) tools they would need.
In our pilot phase, we added a CRS to two Kaiser Permanente Washington primary care practices. We gave them the EHR tools designed in the workshop to help them manage their patient clients and trained them in skills such as health coaching. This video shows CRSs and patients in action at Kaiser Permanente Rainer and Puyallup clinics.
About a year after CRS training, we measured their impact on patients and primary care teams in focus groups, interviews, and surveys. We used data from administrative sources and the EHR to measure how many patients worked with a CRS and if they used a community service. We combined these data with information from our research team's site visits to clinics with CRSs.
Our LINCC study team found that nearly 1,200 patients were referred to CRSs between July 2014 and December 2016 and 80 percent worked with them in person or by phone or secure message. Almost half of patients who had at least one follow-up visit with a CRS used a referred resource, for example for exercise, parenting support, or a class about managing chronic conditions. CRSs also referred patients to other services, such as eye care or financial assistance and helped patients make action plans around a health issue.
Patients appreciated the CRSs; in a survey, 92 percent said they were "somewhat" or "very satisfied" with the service. Primary care team members reported that assigning CRSs to make community-resource referrals gave them more time to provide other clinical services for patients.
An exciting new phase: CRSs hired across Kaiser Permanente Washington
Based on our pilot and evaluation, CRSs are now being placed in all Kaiser Permanente Washington primary care clinics. The organization's Learning Health System Program is facilitating this effort by providing comprehensive implementation support and evaluating clinic and patient outcomes.
We're proud that our work will be supporting primary care teams in helping our members. My research team thanks our design participants who developed the CRS role and everyone at our pilot clinics who worked hard to add CRSs to primary care. We appreciate the support from PCORI. We especially thank the first CRSs and the patients who worked with them.
If you are a Kaiser Permanente Washington member interested in how community resources might help you with your health needs, please consider working with a CRS. And if your CRS gives you a referral, please try the local service or resource to see if it helps you with your health and well-being. Then tell us your story about working with a CRS in the "Responses" box at the bottom of this page. Or, you can send your story directly to me, at Clarissa.W.Hsu@kp.org. Your responses may help us continue to learn how the new role is helping Kaiser Permanente members care for their health.